Point of View
A Personal Message for My Visitors – By Christopher Stone
Welcome, one and all.
Although I find personal value in many areas of life, including socializing, arts and entertainment, metaphysical studies, and so forth, my life's greatest fulfillments are found in my writing, and in my spouse of twenty-two years, and the family we have created together.
As for my writing, I have two primary goals: The first is to become a better writer with every project. The second is to give my readers their money's worth, and then some. To succeed, certain things are required. First and foremost is self-discipline; without it, the writing professional is dead in the water.
Many writers claim to love having written. I love every step of the writing process, and I spend forty to fifty weekly hours working.
I love receiving letters such as one that came to me from an Australian reader. He told me that he had used my personal development best-seller, Re-Creating Your Self, to significantly improve the quality of his life. My heart soared.
On the other hand, my heart sinks when I fail other readers such as the one who wrote, "The book, (The Dark Side of Stardom,) has no ending. He simply stopped writing."
I lament disappointing this reader, but I am also saddened because I gave energy and time to ending the book in a manner that was both realistic and hopeful.
Truthfully you can never please everyone. But that won't keep me from trying.
In conclusion, this is my own personal truth: Like breathing oxygen, I must write to live, and to a large extent, I live to write.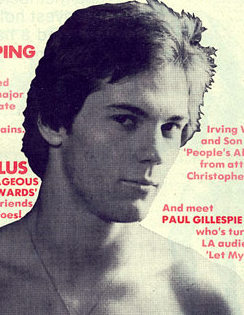 May Day 2017 I am the Poster Boy for the "Opposites Attract" Theory. Entering this world with dark eyes, dark hair, and a Mediterranean complexion. I was raised among Italian American boys who, like myself, had dark eyes, dark hair, and olive skin. That explains why I...
Progressive and Proud by Christopher Stone Whenever someone asks me to describe my politics, I answer, "Somewhere to the left of Jane Fonda." Yes. I am unabashedly Progressive and Proud. My late parents were, too. Although he disparaged the cursing, Dad frequently...